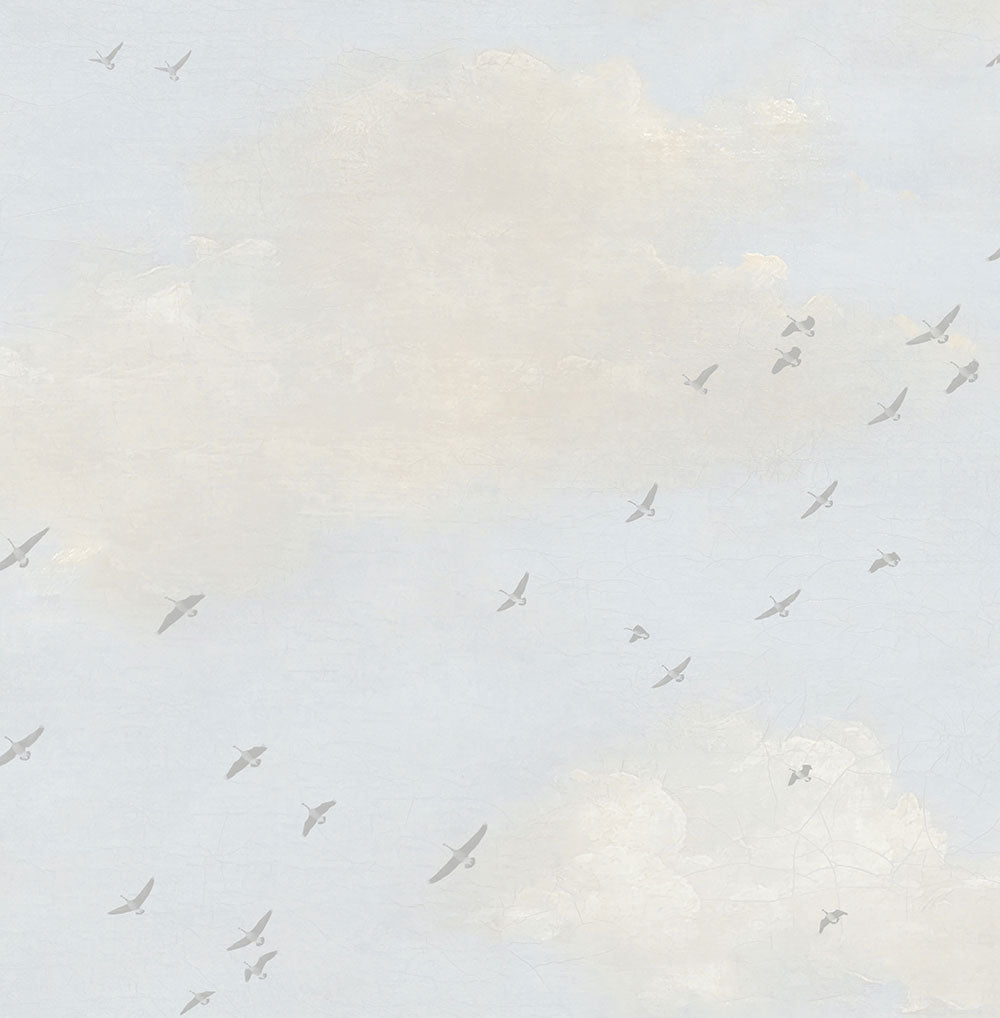 Clouds With Birds Wallpaper
Our wallpaper is an enchanting dash of whimsy with a stilly winter blue morning, ethereal ivory clouds and pearlescent platinum geese. Nature is the visual ease to a peaceful palette and tranquil space. Escape into a peaceful world of unexpected beauty and grandeur. Our wallpaper is a perfect blend of charm and serenity, to relax and unwind.
Dimensions : 20.5" x 11 yards
Repeat : 21"
Match : Half Drop
Covers : 56.375 square feet
Paper
---
Share this Product
---
More from this collection